How to Clean Gold Vermeil
Quick guide for cleaning your gold vermeil and removing tarnish.
By
Jane Pardo | Updated March 14, 2023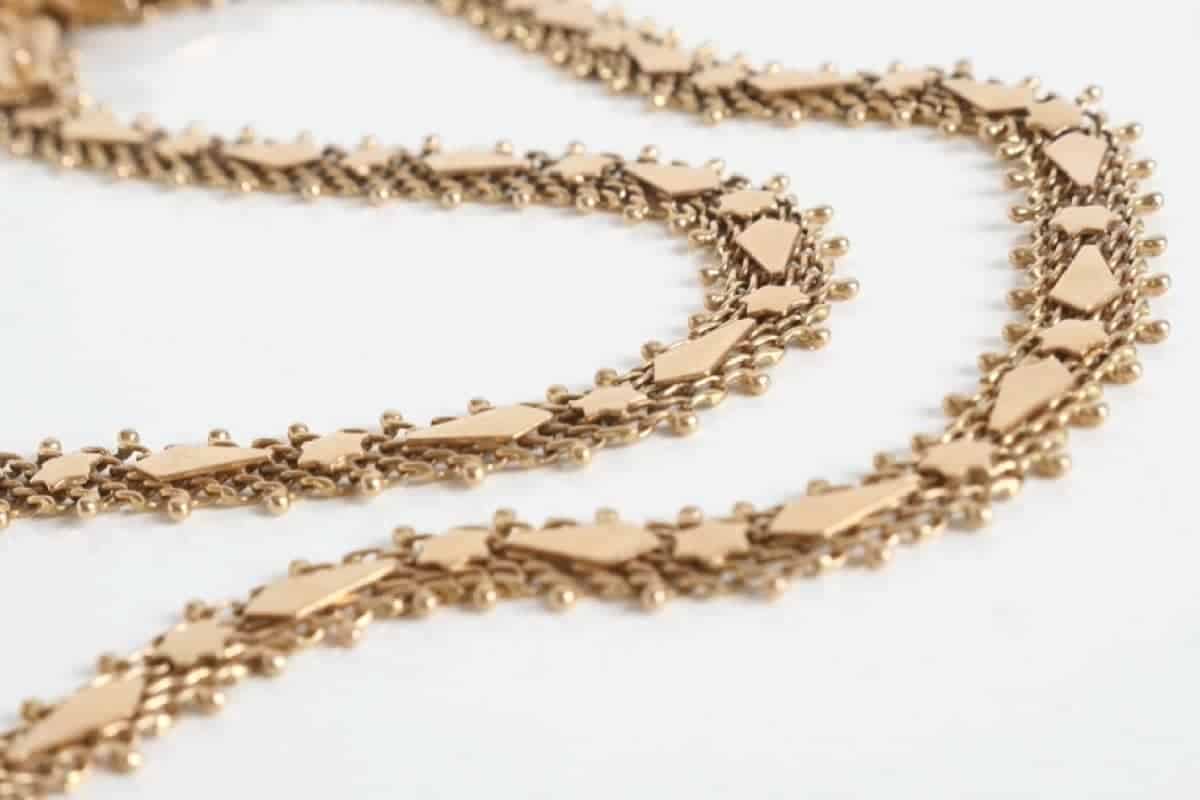 Gold vermeil is a hardwearing alloy that remains stunning for many years.
But like any other jewelry, it eventually wears off and tarnishes over time.
Fortunately, you can keep your gold vermeil jewelry looking its best by cleaning it properly.
Learn how to clean gold vermeil and remove tarnish the right way. We'll also provide care and maintenance tips to make your gold jewelry last longer.
What is gold vermeil?
Gold vermeil (Also known as silver-gilt) features a layer of solid gold over a high-quality sterling silver base.
The gold layer must be 2.5 microns thick and at least 10-karat gold to be considered vermeil.
Sterling silver has 92.5% pure silver and around 7.5% other metals.
Gold vermeil boasts a lovely golden color that lasts longer than typical gold-plated jewelry.
It's the most durable and wear-resistant among gold-plated jewelry, making it perfect for rings, necklaces, earrings, and other everyday accessories.
How to clean gold vermeil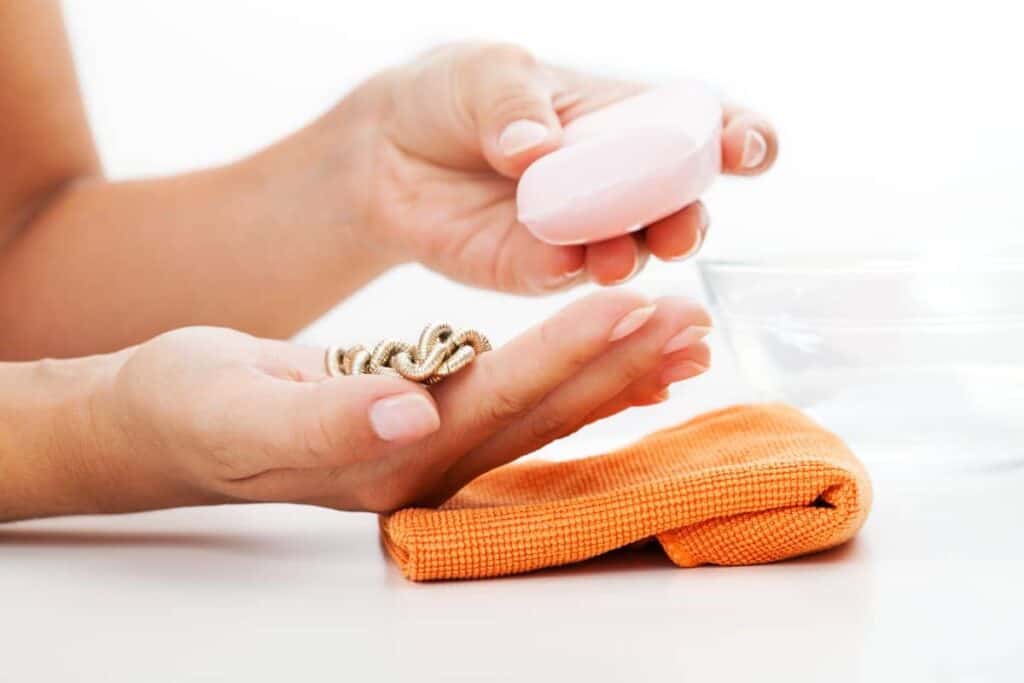 Dip a soft, lint-free cloth into a cleaning solution containing 1 to 2 drops of all-natural dish soap and warm water. Gently rub your gold vermeil to remove dirt and grime. Thoroughly wash your jewelry with lukewarm water, ensuring there's no soap residue. Blot dry with a cotton or microfiber cloth.
Gold vermeil can get scratched when rubbed vigorously, so take special care not to damage the gold layer.
It's best to use a gentle soap solution. Avoid any harsh chemical substance, like detergents.
Avoid using a hard-bristled brush or coarse fabric to clean your vermeil jewelry to prevent unwanted scratches.
How to remove tarnish from gold vermeil
If your gold vermeil jewelry shows signs of tarnishing, you can perform the following steps to bring back its golden shine.
Use a jewelry cloth to remove any dark spots if cleaning with a soap solution didn't work. Some polishing cloths feature a treated inner layer for cleaning and an untreated outer layer for a final buff.
Remember to rub very gently. A jewelry cloth has special chemicals to remove tarnish effectively.
Replace the cloth instead of washing it if you need to clean more jewelry.
Tarnish is a thin, removable layer on the metal surface. Removing the tarnish restores the original sparkle of your jewelry.
Caring for your gold vermeil jewelry
Your gold vermeil can look pristine through the years when you know how to clean and care for it.
Proper storage: Store your jewelry in a clean, dry, and cool place, preferably an anti-tarnish case or pouch. Separate your gold pieces to prevent accidental scratching.
Avoid contact with moisture and skin care products: Wear your gold vermeil last after showering and applying lotion, moisturizer, makeup, and perfume. Wait 5 minutes before putting on your jewelry piece.
Avoid wearing your jewelry in pools, hot tubs, and on the beach: Chlorine can cause discoloration on vermeil with long exposure. Humidity on the beach is also harsh on gold jewelry.
Take off your vermeil when exercising: Or when doing any tiring activity, like cleaning and gardening. Sweat can speed up the process of tarnishing.
FAQs
How long does gold vermeil last before showing signs of wear?
With proper care, high-quality gold vermeil jewelry lasts 5 to 10 years before showing signs of wear. The thicker the gold plating, the better the durability and fade resistance.
What are the best types of gold vermeil?
The best types of gold vermeil are crafted with 14k to 18k gold. Anything lower doesn't offer a rich golden color, and anything higher is too soft for regular use.
Final thoughts
Proper care and maintenance should help prolong the beauty and shine of your accessories.
Bring your vermeil to a trusted jeweler for professional cleaning if there are hard-to-reach spots or remaining tarnish.