3 Best Places to Buy Silver Bars Wholesale (Bullion in Bulk)
Don't overspend on your next silver purchase.
By
Jane Pardo | Updated May 9, 2023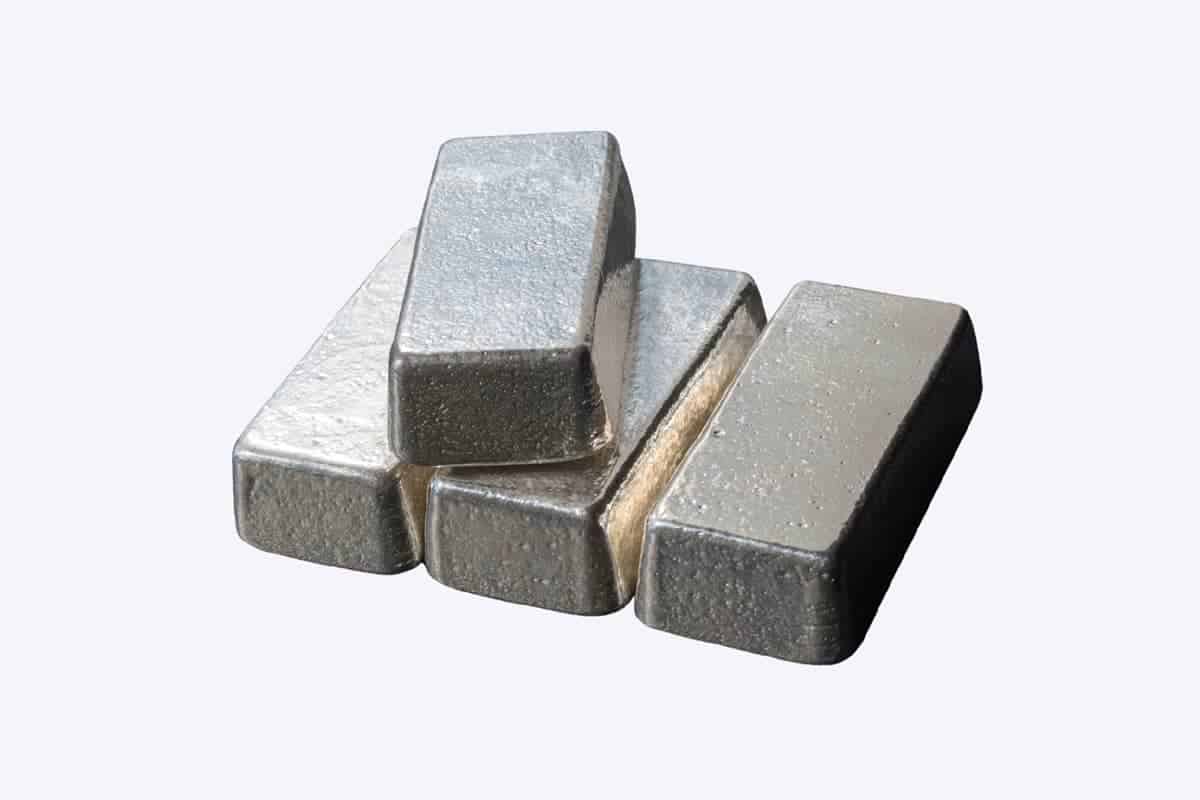 Buying silver in bulk is an excellent way to take advantage of lower wholesale prices, giving you the opportunity to diversify your finances on a larger scale.
But first, you should know the best places to shop wholesale silver bullion for wealth protection.
Explore our top three choices to invest your hard-earned money and strengthen your retirement portfolio while getting the best prices online.
Where to buy silver bars wholesale
1. APMEX
Established in 2000, APMEX has grown into one of the biggest online precious metals retailers today in the US. They have served more than 1.5 million customers with over $16 billion in sales.
The company is certified by the Better Business Bureau (BBB) with an A+ rating and an overall 4.9/5 star rating on Shopper Approved from nearly 200,000 reviews.
They claim to have the only completely shoppable mobile app in the precious metals eCommerce industry.
If you go to their silver bars wholesale pricing page, you'll find a selection of silver bars ranging from $29 to more than $2,500. Click the plus button on a product image to add items to your cart. Refine the results using the filters on the left, including the price, product type (bar, coin, or round), brand, and weight.
APMEX offers a volume pricing discount. Bulk quantity discount tiers include:
1 to 19 items
20 to 99 items
100 to 499 items
500+ items
Payment options include check/wire (lowest premiums at 4% cash discount), credit card/PayPal (3% cash discount), and crypto.
If you want APMEX to store your silver, you can have your precious metals directly shipped to a high-security, private storage facility for safekeeping.
Delivery: Free shipping on orders above $199
Contact: Call 800.375.9006 or talk to a customer representative via live chat.
2. JM Bullion
Founded in 2011, JM Bullion is one of the leading online precious metals merchants in North America. They ship a whopping 60,000+ orders each month and have successfully processed around 5 million orders.
The silver bullion dealer has an A+ BBB rating and a 4.8/5 overall star rating on Shopper Approved from nearly 350,000 verified customer reviews.
JM Bullion assures no surprises at checkout, as product prices instantly change when the spot prices change.
The precious metals retailer offers bulk silver bars for sale if you want lower premiums. They also provide multiple discount tiers, giving customers a 4% cash discount for orders paid with checks, bank wires, or ACH. Other payment methods include credit/debit cards, bitcoin, and PayPal.
Customers with orders above $100,000 should call JM Bullion for extra discount options.
Delivery: Free shipping on orders above $199
Contact: Call 1-800-276-6508 from 8 am to 6 pm CST, or click the floating contact button to get answers in a few hours (no live chat).
3. SD Bullion
Founded in 2012, SD Bullion has become a world-renowned precious metals retailer. The silver bullion dealer has served over 300,000 customers and processed $3 billion in sales since starting its operations.
The company has earned an A+ BBB rating and a 4.8/5 overall rating on Shopper Approved from nearly 110,000 verified customer reviews.
They claim to provide the lowest bullion prices online. Their tagline is "The Lowest Price. Period."
Like other silver bullion dealers, SD Bullion offers tiered pricing structures for bulk orders. You can shop a variety of silver bars, from 1-ounce and 5-ounce bars to 1,000-ounce silver bars.
Paying with a check or wire maximizes your discount, whereas credit card and PayPal payments come with no discounts.
Here are SD Bullion's bulk quantity discount tiers:
1 to 4 items
5 to 9 items
10+ items
Delivery: Free shipping on orders above $199
Contact: Call 1-800-294-8732 or talk to a customer representative via live chat.
Advantages of buying silver at wholesale prices
Like gold, physical silver provides a store of value. It's a tangible asset that protects you against money depreciation when markets fluctuate and inflation rates continue to rise.
But why buy silver bullion in bulk?
Lower premiums: Wholesale prices maximize your purchasing power. That means you get more silver for your money than buying several individual bars. Processing one large order costs less for silver bullion dealers than multiple, smaller orders, so they offer bulk silver at lower prices.
Discount tiers: Many precious metals online dealers offer bulk discounts with several discount tiers. The higher the quantity of your order to meet thresholds, the lower the premium you get for a product.
Higher value: You'll earn much more over time when you hold 100 ounces of silver bars instead of just 10 ounces.
Precious metals individual retirement account (IRA): Some silver bullion dealers allow customers with substantial investments to create a self-directed precious metals IRA. Customers with precious metals IRAs enjoy tax benefits and bulk discounts.
Types of bulk silver
Physical silver bullion comes in three primary types, each with its unique advantages. When looking for the best silver bars to buy for investment, consider the following options:
Silver bars are excellent for diversifying investment portfolios as they have lower premiums than silver coins.
Silver coins cost more than silver bars and rounds, but their legal tender value and easily recognizable designs make them more desirable for investors.
Silver rounds are the most affordable type of silver investment. Plus, they are the easiest to trade and count because of their small denominations and uniform sizes.
Investors who like to purchase and trade silver in bulk quantities generally prefer to buy silver bars.
Final thoughts
Overall, buying bulk silver bullion is a smart, easy, and cost-effective way to widen your precious metals portfolio.
Research an online dealer's reputation, reliability, and prices before making a substantial purchase. Buying silver bars wholesale should be hassle-free and seamless with a trustworthy precious metals company.