The Provident Metals Scandal Debate: Dealer Fraud Complaints
Navigating the Controversy: A Review of Customer Experiences and Concerns.
By
Jane Pardo | Updated March 29, 2023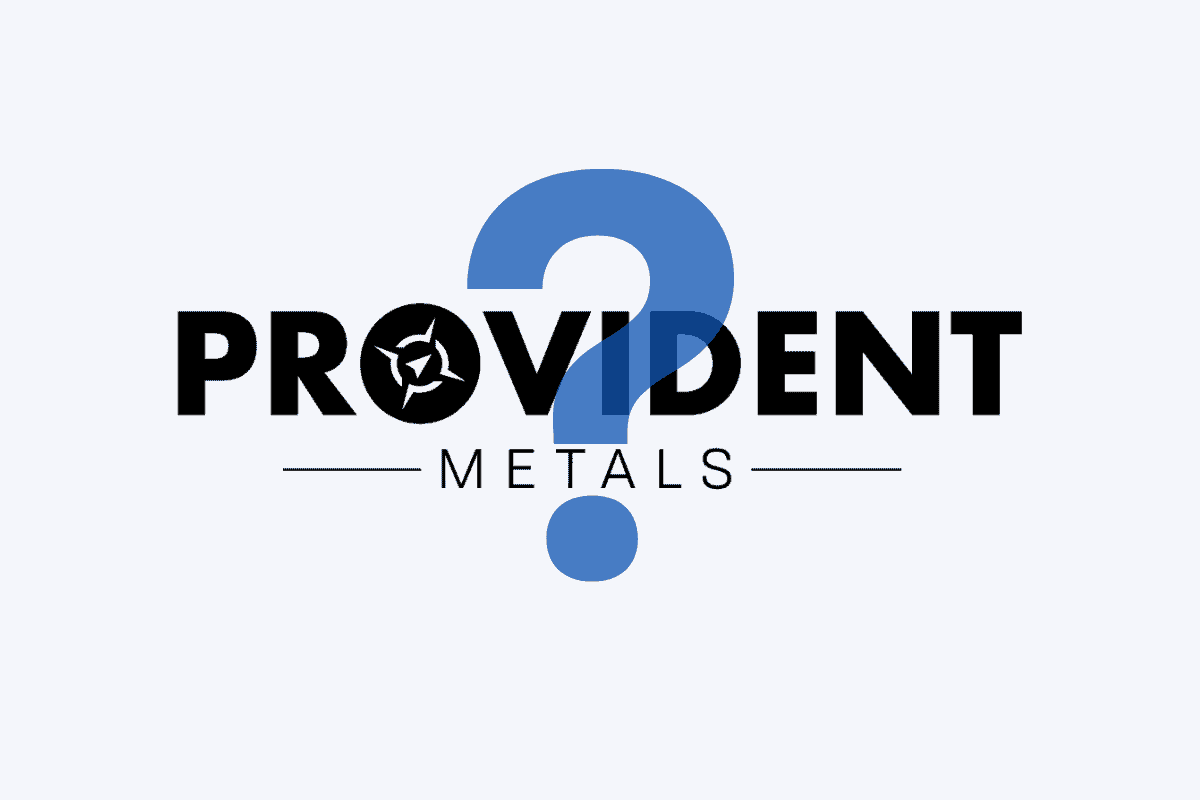 Provident Metals (also called People's Bullion Dealer) is an online retailer of investment-grade metals, including domestic and international bullion, currency, and numismatic coins.
Interestingly, the company doesn't offer international shipping. And while Provident claims to provide affordable investments and the highest possible value to customers, the precious metal dealer has received numerous complaints and low ratings over the years for issues like fraud, lost orders, and poor customer service.
So, what's the scandal all about? Should you take a risk with your hard-earned money? Keep scrolling to find out.
Provident Metals Scandal
Provident has come under fire for various complaints in recent years. The company received plenty of negative feedback on review sites, with most customers sharing terrible experiences related to damaged items, counterfeit products, and shipping problems.
1. Damaged goods and poor packaging
Aggravated customers complained that they didn't get their money's worth.
One customer who purchased a $2.50 PCGS MS 62 Indian Gold Eagle coin was incredibly disappointed, as the slabbed coin he received had a huge scratch on the back. The hologram was clearly scratched off, making the slab look damaged and unattractive. Worse, the coin was clearly not PCGS-graded. Yet Provident did nothing to solve the issue.
Another client said that his coins arrived with scratches as the coin flips were not properly folded and secured, so he could no longer have the damaged coins graded.
2. Fraud and missing orders
Customers have reported Provident for selling counterfeits and plated items, leading to fraud speculations. Additionally, lost orders have been common.
A customer expressed his immense disappointment upon receiving an empty, untampered box when he was supposed to get 10 Silver Eagle coins. He stated that he previously had smooth transactions with the company for a decade. Unfortunately, the insurer refused to cover his claim, and all he could do was report the fraud to his financial institution.
Another client said he never received the $200 worth of silver he ordered, and the company refused to help him at all. Other customers reported bizarre canceled orders for which they didn't get a refund.
3. Delayed shipping and poor customer service
Many customers complained that Provident takes too long to process and ship orders. Customer service was also generally unhelpful, sometimes responding too late and ignoring refund requests. What's more, shipping costs were sometimes unreasonably high that it wasn't worth doing business with the company.
Provident Metals company overview
Established in 2009, Provident Metals is currently based in North Dallas, Texas. JM Bullion bought out the company back in 2019.
Provident sells a wide array of precious metals, from silver and gold to platinum and palladium coins and wholesale bars. Additionally, they offer numismatic coins and collectors' coins. Provident also buys metals from anyone who wants to sell.
Provident Metals' legitimacy and online ratings
Is Provident a legitimate company? Yes, in fact, they are a legitimate bullion dealer. The precious metals dealer received an A+ rating from the Better Business Bureau (BBB).
However, their ratings on other sites continue to plummet. They have a 3/5 rating on Trustpilot out of 3,600 reviews and a 2.7/5 rating on SiteJabber out of 44 reviews.
Many customers who previously had hassle-free transactions with Provident for years suddenly complained of fraud, lost orders, and poor customer service. While Provident was once trustworthy and reputable, Some people suggest that these problems started after the company's 2019 acquisition.
Pros of Provident Metals as an online dealer
Provident has several advantages as a precious metals dealer:
They offer a good selection of products, multiple payment methods, and buyback options.
They have a three-step Individual Retirement Account (IRA) program that helps investors and collectors create a self-directed IRA and buy precious metals. The Preferred Trust Company funds the investments of participants.
Their website accepts orders 24/7. You can also call them from 8 am to 6 pm Central time Monday through Friday to place an order.
Should you invest?
Overall, there have been concerns about Provident's reliability as a precious metals dealer in recent years. They must improve quality control, track orders properly, ensure swift shipping, and provide exemplary customer service to keep clients happy.
You can give them a try if you're looking for affordable price points and a decent inventory. Or if you want competitive prices when selling back your metal products.
But If you have concerns about the issues raised by customers, you may want to consider researching and comparing other reputable precious metals dealers before making your decision.